INTERNATIONAL ASSISTANCE 24h.
GESTRANS® is one of the first legal assistance companies to launch to the Spanish market a product tailored to the needs of professional transport  with a single mission: to minimize situations immobilizing vehicles and hauliers.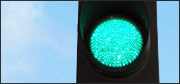 Our European Call Center specialized in assisting heavy vehicles (trucks and buses), is the backbone of our organization, which support calls are answered by specialists in transport and mechanics of commercial vehicles.
During the call the type of fault and the parts or equipment necessary in order to ensure maximum repairs to the place of occurrence, ensuring the start-route the vehicle, is identified.